UPGRADE TO BUSINESS AND LEISURE CLASS

Design & Business in Martinique
UPGRADE TO BUSINESS AND LEISURE CLASS
Design & Business in Martinique
YOUR HOTEL FOR BOTH BUSINESS AND LEISURE
Ouvert tous les jours 24h/24, le Simon Hôtel **** offre un accès privilégié à la technologie, aux équipements et services qui vous assureront satisfaction.
Son emplacement en plein centre de Fort-de-France facilitera vos accès, vos rencontres et réunions. Notre éventail de salons modulables adaptés et équipés seront à votre disposition. 
For your leisure time, enjoy the BoliBar terrace overlooking the Baie des Flamands and our restaurant La Table, and experience unforgettable moments in a lounge and jazzy atmosphere.
That little extra touch: a unique culinary journey created by our chef Jean-François Dambo and his team.
Confort, modernité et design accessible à tous. Situé face à la baie des Flamands de Fort-de-France et à deux pas du centre ville, vous déplacer aux centres d'intérêts n'a jamais été aussi simple. Idéal pour vos séjours d'affaires et de loisirs. Navettes bateaux publics disponibles aux pieds de l'hôtel. 
entirely designed by a renowned architect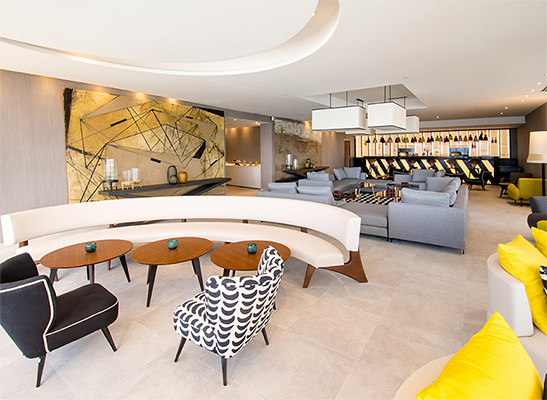 Design
Didier Lefort a signé la réalisation du Simon Hotel. Epurer, simplifier et moderniser en gardant l'essence d'une culture sont ses maîtres mots. Il sublime la matière en créant un détail sensible et raffiné. Paré de couleurs étincelantes et d'effets de lumière, le Simon Hotel vous plonge dans le monde de Didier Lefort.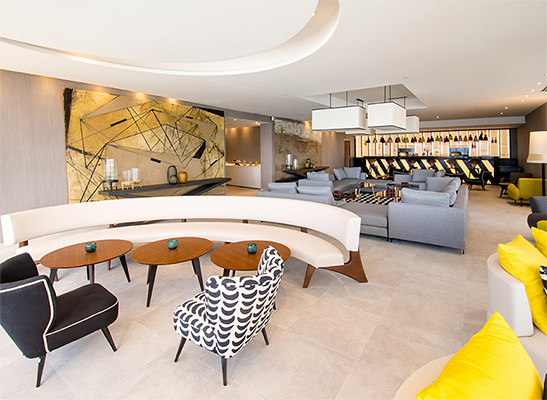 Design
The Simon Hotel was designed by Didier Lefort, with the intention to create a streamlined and modern appearance while preserving the local culture's very essence. The architect expertly sublimates materials with a sensitive and refined attention to detail. Adorned with striking colours and sparkling light effects, the Simon Hotel takes you on a journey deep into the world of Didier Lefort.
CONTACT US

by phone or email
Simon Hôtel****
1 rue Loulou Boislaville
97200 Fort-de-France
Martinique
T : +596 (0)596 50 22 22
E-mail : booking@hotel-simon.com

Opening hours
7 days a week – 24 hours a day

Arrival & Departure
• Check-in: 3pm
• Checkout: 12pm